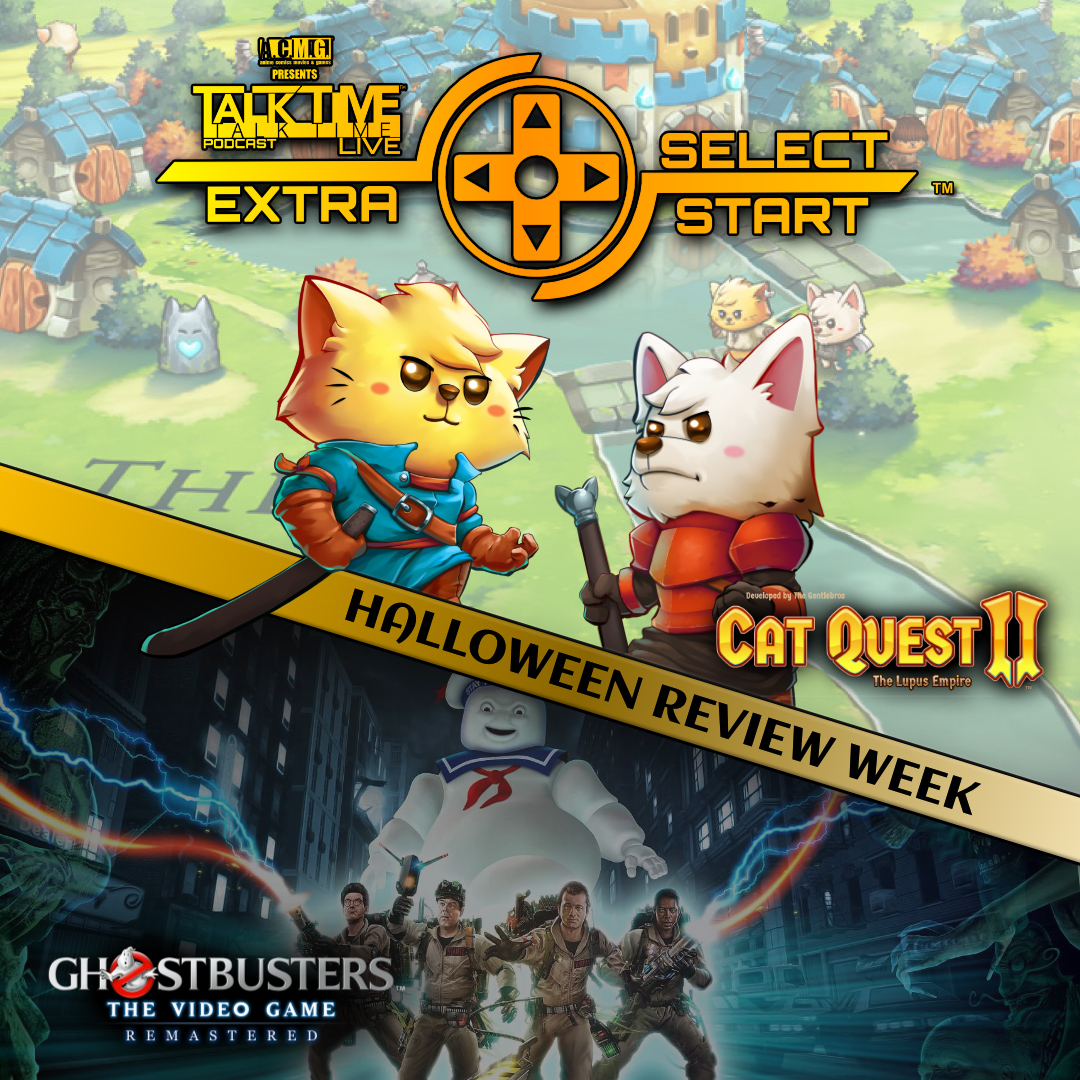 This week on SELECT/START, in celebration of Halloween we review GHOSTBUSTERS The video game remastered and why this is one of the most significant games in history connected to an all-time favorite cult classic movie.
We also review the epic sequel from The GENTLE BROS CAT QUEST 2. How does this game follow up from the first?
Find out this and more on this episode of A.C.M.G. presents TALK TIME LIVE EXTRA!