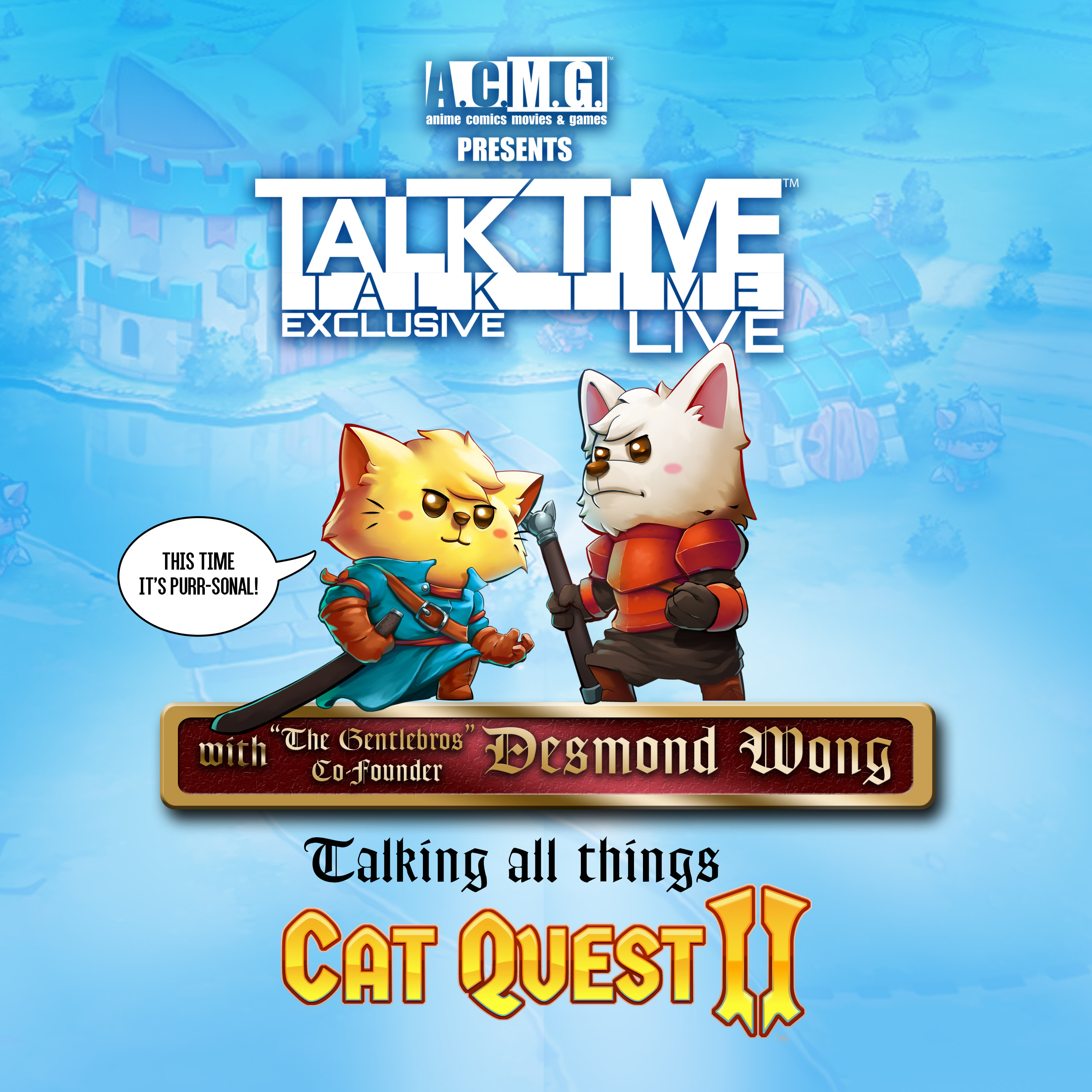 We head back to SINGAPORE to talk with the co-founder of "The GENTLEBROS GAMES" Desmond Wong about the upcoming sequel CAT QUEST 2.
Find out what's in store for the epic action RPG saga involving your favorite feline (and now canine) warriors!
All this and more on this special episode of A.C.M.G. presents TALK TIME LIVE!