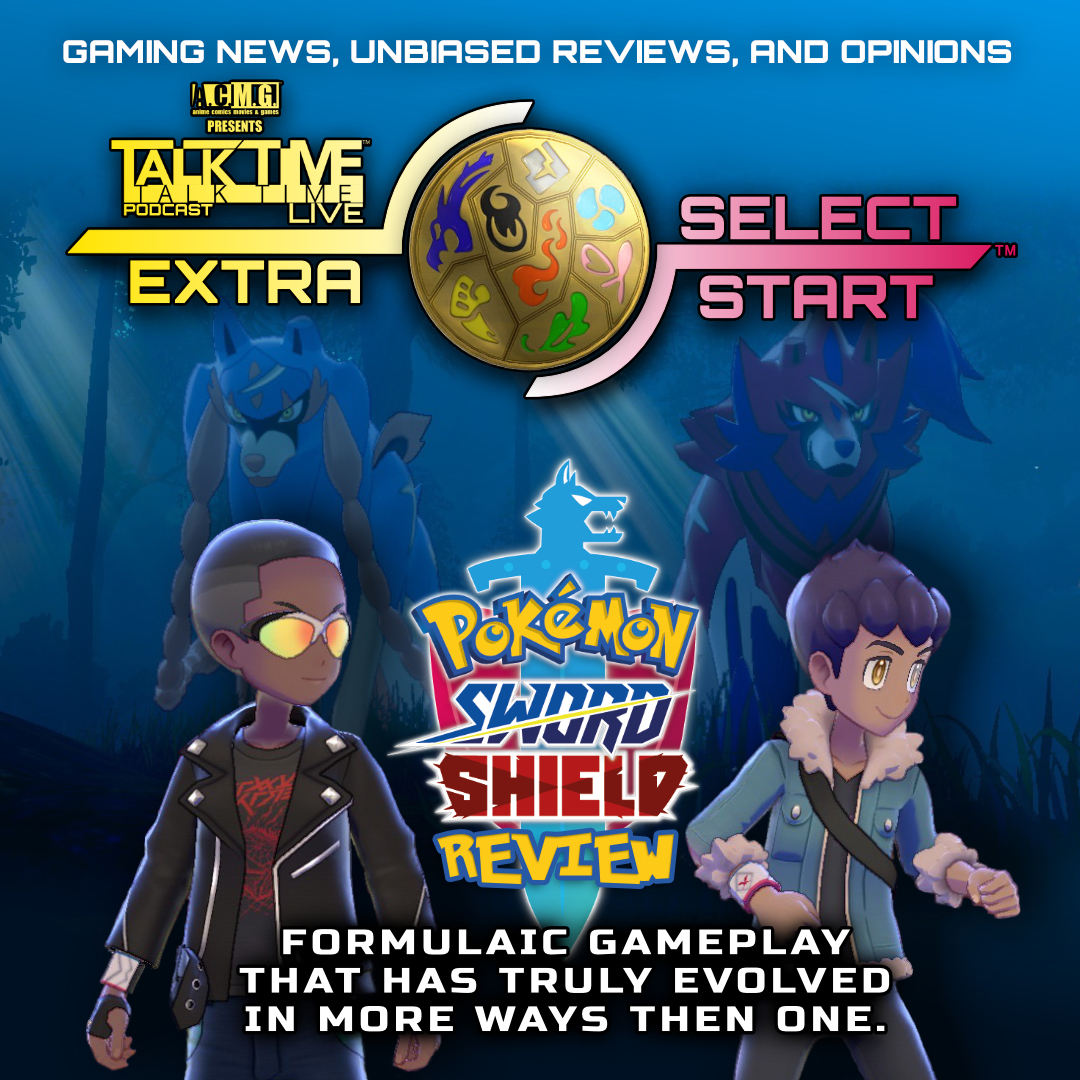 This week SELECT/START we have a lot of news in the world of gaming including my BEAUTIFUL RANT regarding those who invested in Google Stadia. 
Also thoughts on the new DLC expansion for SFV and more. 
Then in our FINAL STAGE REVIEW, we give a grade on the latest installment of the POKEMON series SWORD & SHIELD. 
Where does it rank and what did they FINALLY GET RIGHT?!!
Find out this and more on this edition of A.C.M.G. presents TALK TIME LIVE EXTRA!