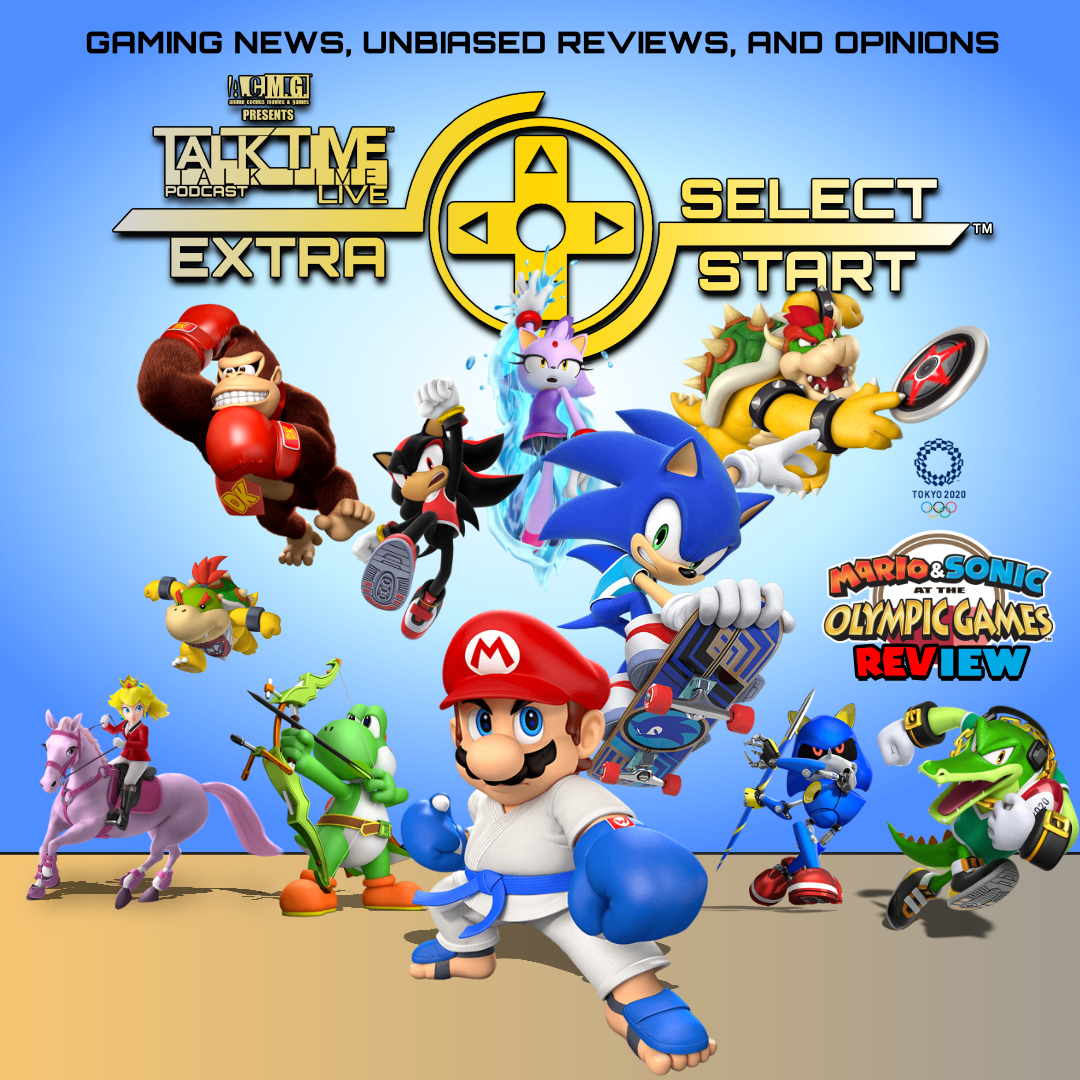 This week on SELECT/START we get down on all of the major news including A BIG ANNOUNCEMENT for WRESTLING GAMERS regarding our next guest coming to TALK TIME LIVE EXCLUSIVE.
We also talk about the HUGE announcement trailer of OVERWATCH 2 as well as the protest that went on at BLIZZCON this past weekend.
Then in our FINAL STAGE REVIEW, we check out the latest edition of the Nintendo and Sega crossover series MARIO & SONIC at the OLYMPIC GAMES 2020 TOKYO to see if this is an improvement to their previous titles.
All this and more in this episode of A.C.M.G. presents TALK TIME LIVE EXTRA!