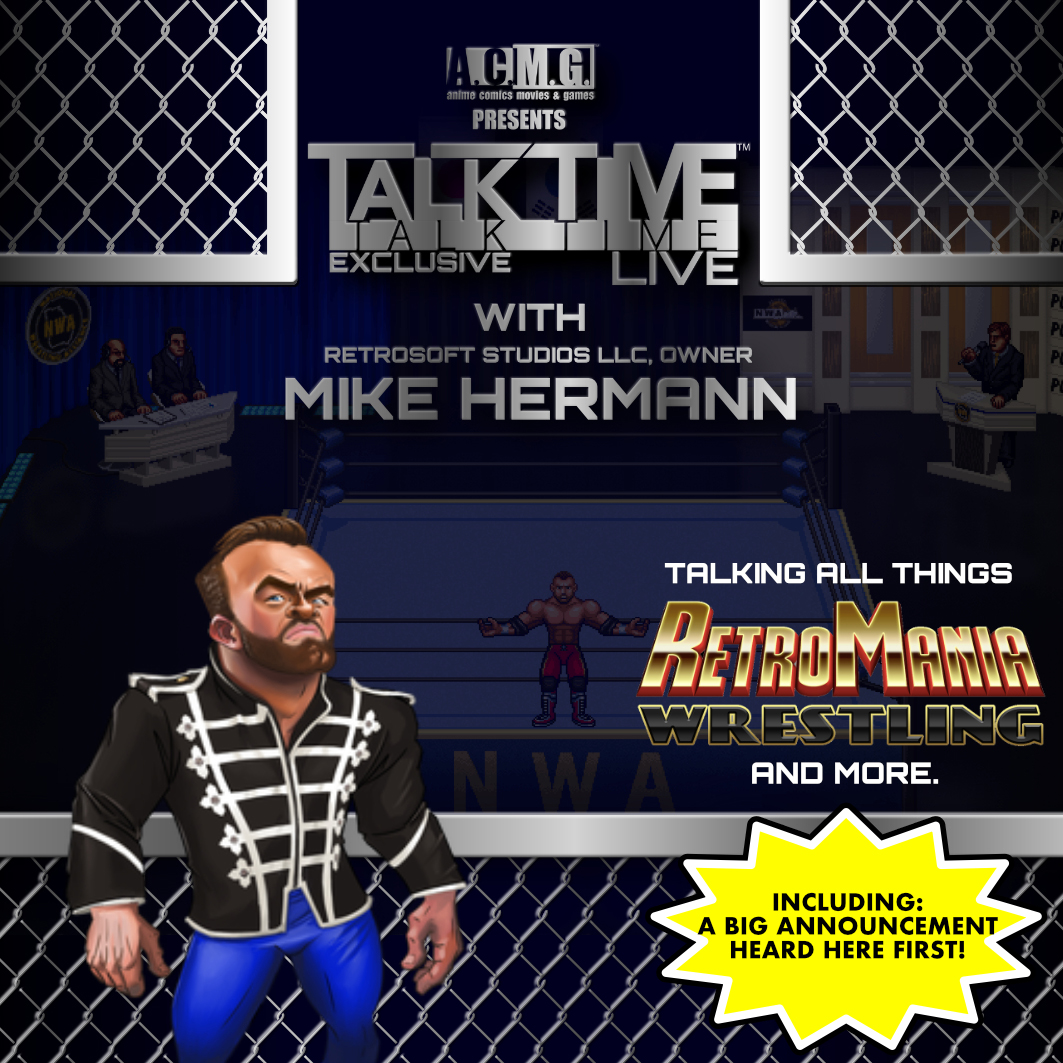 WRESTLING FANS!!!
This is a can't miss an episode of TTL EXCLUSIVE! We have the owner of RETROSOFT STUDIOS Mike Hermann to talk about their latest project RETROMANIA WRESTLING which is creating a buzz around the gaming and wrestling community.
We talk about everything you need to know about this anticipated title and much more. 
Mike also drops a BIG announcement about the state of that game and the new alliance that has formed.
GET READY TO HOT TAG IN AND LISTEN TO THIS VERY SPECIAL EDITION OF A.C.M.G. presents TALK TIME LIVE!