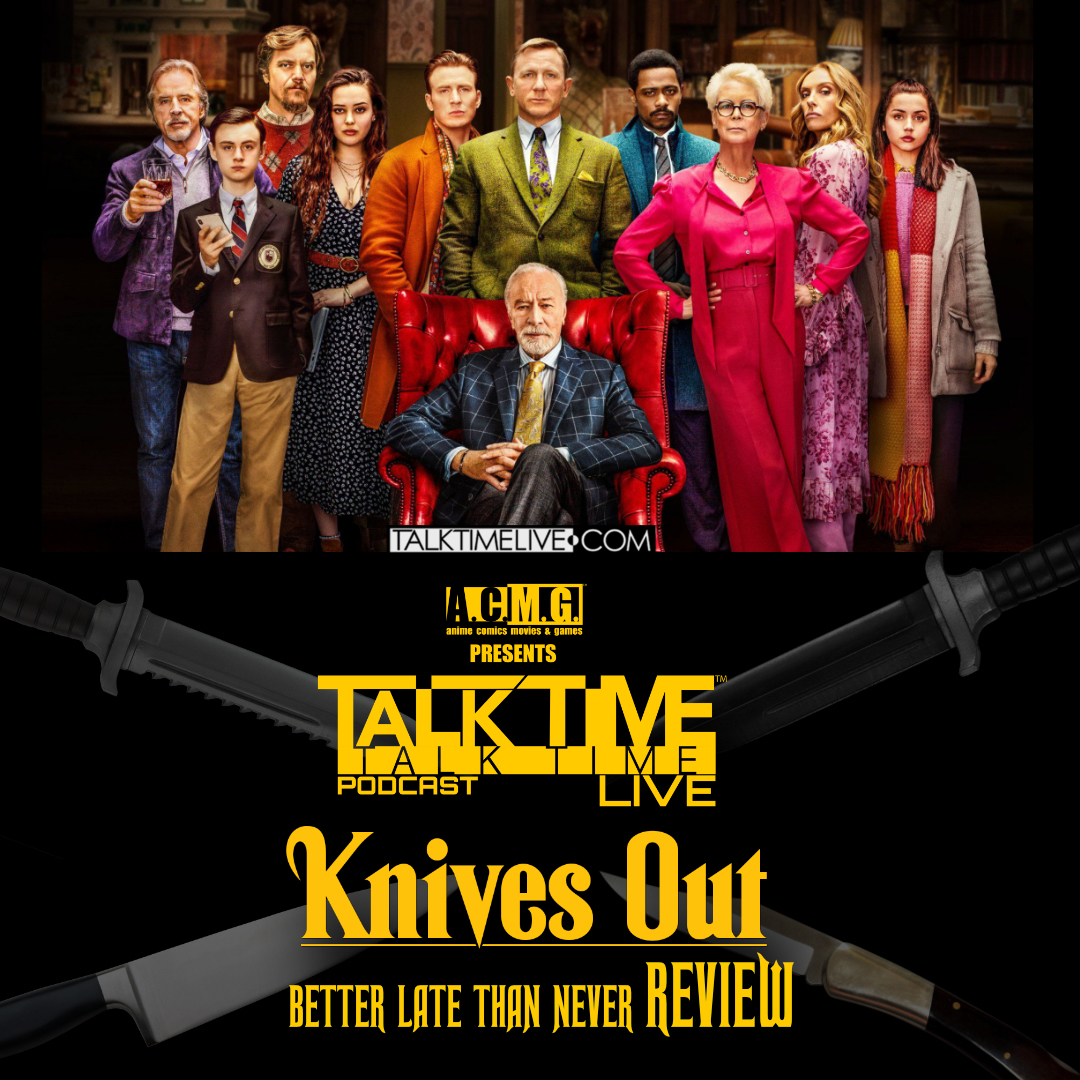 This week I FINALLY get to check out the movie I should have seen in theaters when it release as I give my "BETTER LATE THAN NEVER" review of KNIVES OUT with an all-star cast such as Daniel Craig, Chris Evans, Don Johnson, LaKeith Stanfield, Jamie Lee Curtis, and many more. 
I also talk about the great experience I had this weekend hosting and moderating Dream-Con's virtual Q&A event with the cast of NARUTO/SHIPPUDEN and much much more.
On this episode of A.C.M.G. presents TALK TIME LIVE!!!