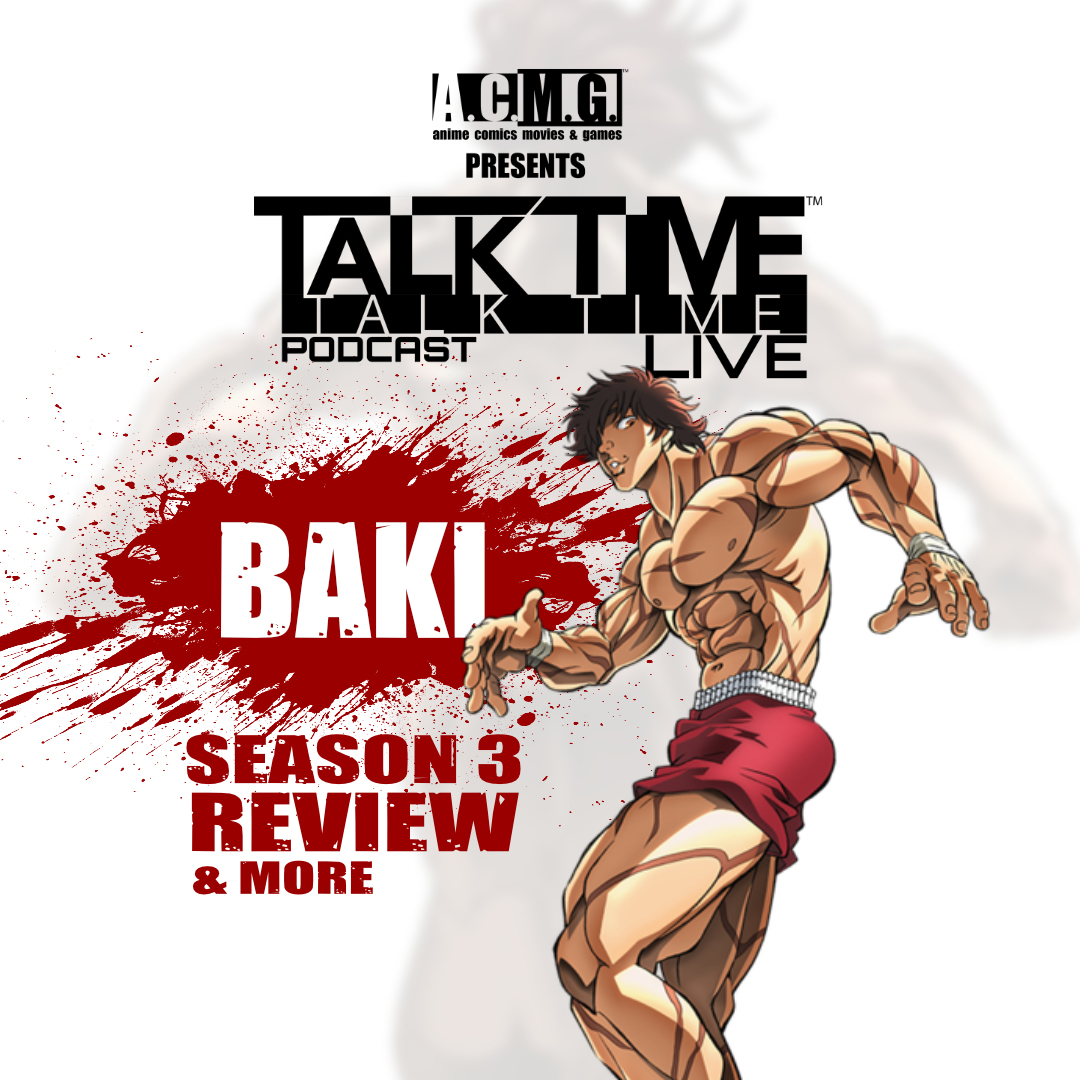 This week we check out the third season of BAKI on NETFLIX as the strongest in the world enter the RAI TAI TOURNAMENT! 
Did the fight measure up? Do we FINALLY get to see the rematch between BAKI and YUJIRO?
Find out this and more as A.C.M.G presents TALK TIME LIVE!
NOTE a BONUS episode will follow this episode.