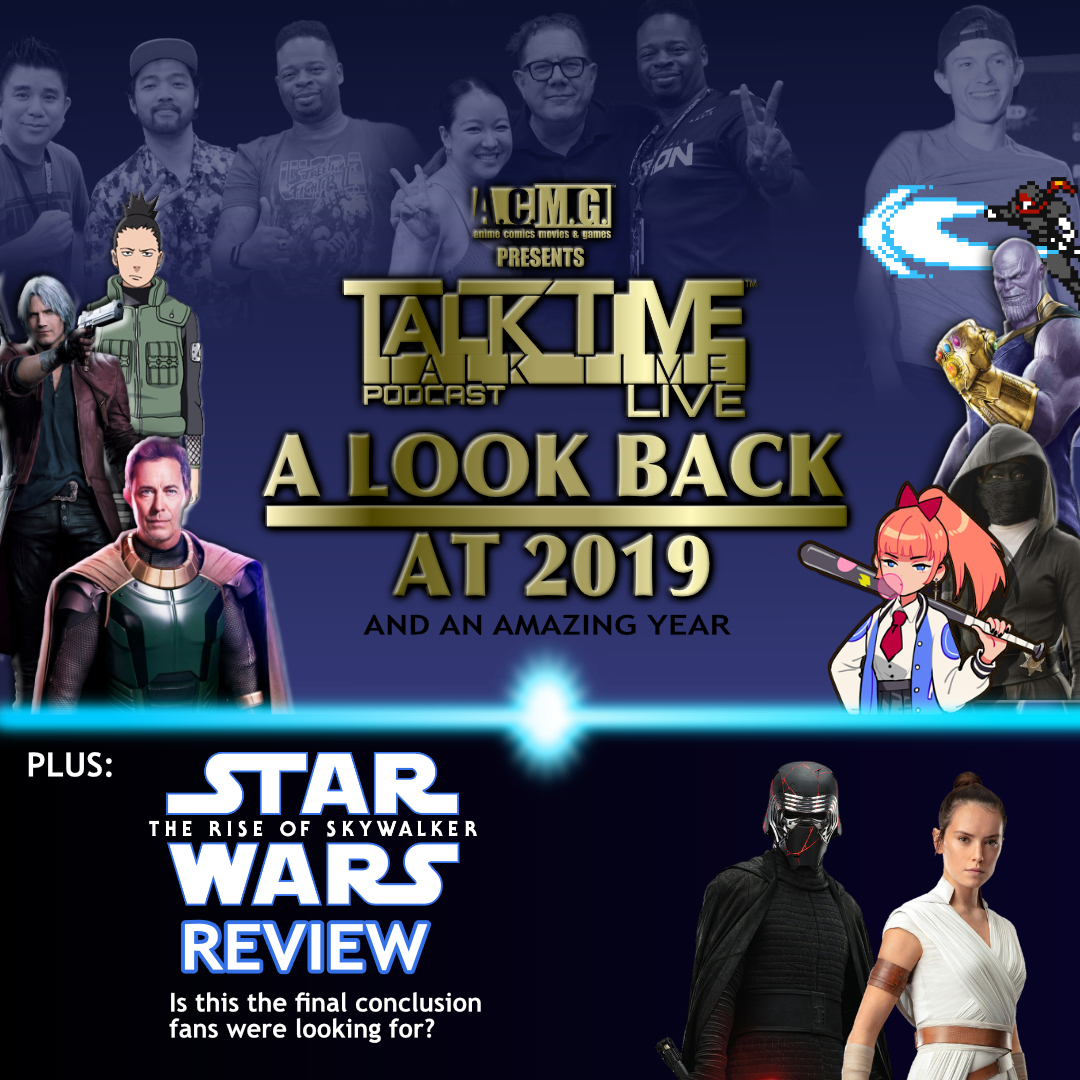 In our FINAL episode of the year and decade, we look back at an amazing year of interviews and milestone moments for the TTL podcast. 
We also talk about some of the best and worst blockbuster movies and comic book tv shows this year. 
Then we review STAR WARS: The Rise of Skywalker to see if it meets the expectations of the majority of fans or disappoint them.
All this and more in this episode of A.C.M.G. presents TALK TIME LIVE!