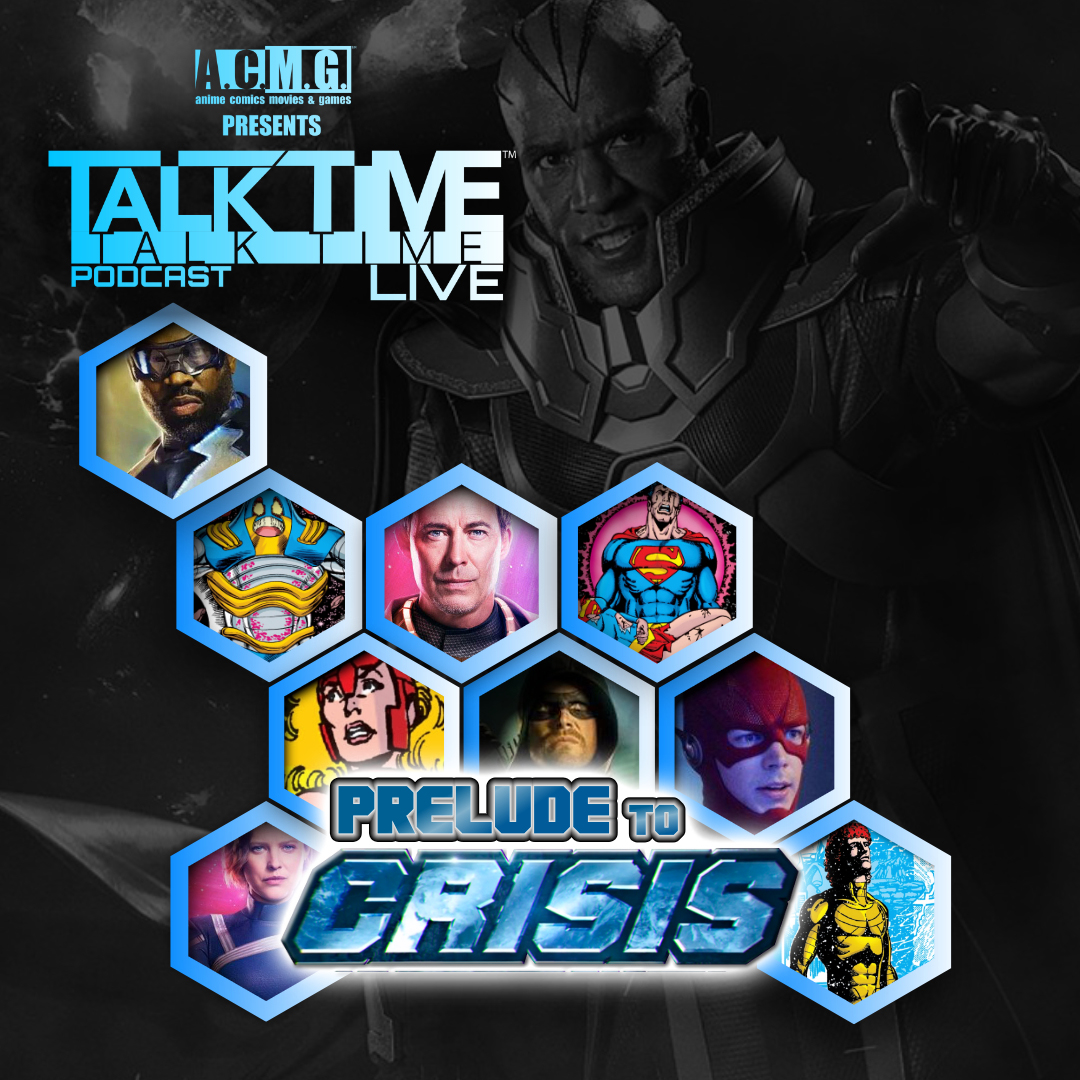 This week we look back at all of the epic moments of the DCW UNIVERSE (aka ARROWVERSE) that leads up to the most epic comic book TV event of the year.
We give our thoughts and predictions on CRISIS on INFINITE EARTHS as well as my thoughts on the original comic (which I read for the first time ever).
All this plus more news in the world of our favorite fandoms on this edition of A.C.M.G. presents TALK TIME LIVE!