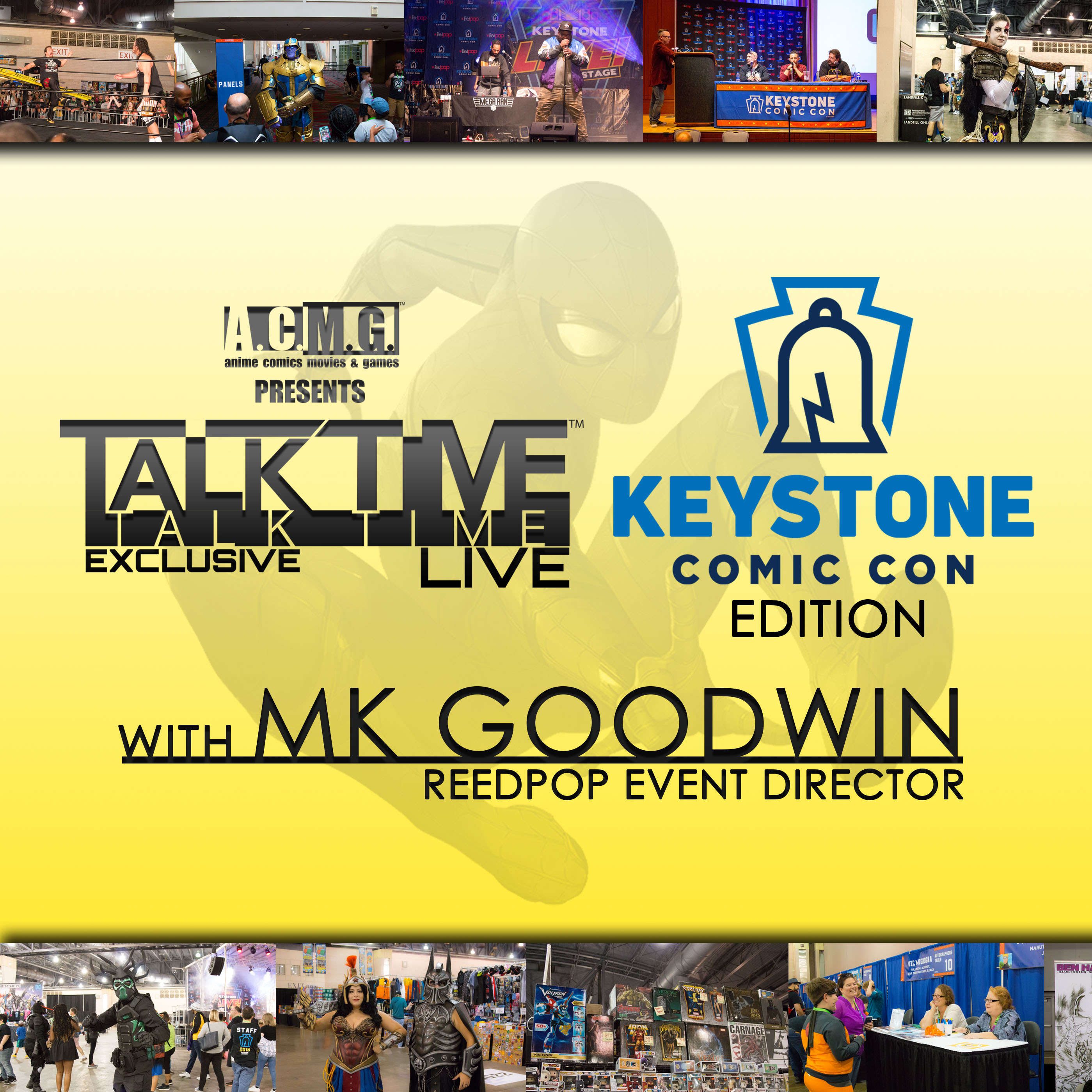 In a special episode of TALK TIME LIVE, we talk to REEDPOP Event Director M.K. Goodwin about the return of KEYSTONE COMIC-CON and the bombshell announcement of Tom Holland coming to the City of Philadelphia. 
We also discuss other great events within KSCC such as panels, cosplay contest, and other festivities surrounding the event. 
So get ready for all this and more on this episode of A.C.M.G. presents TALK TIME LIVE.