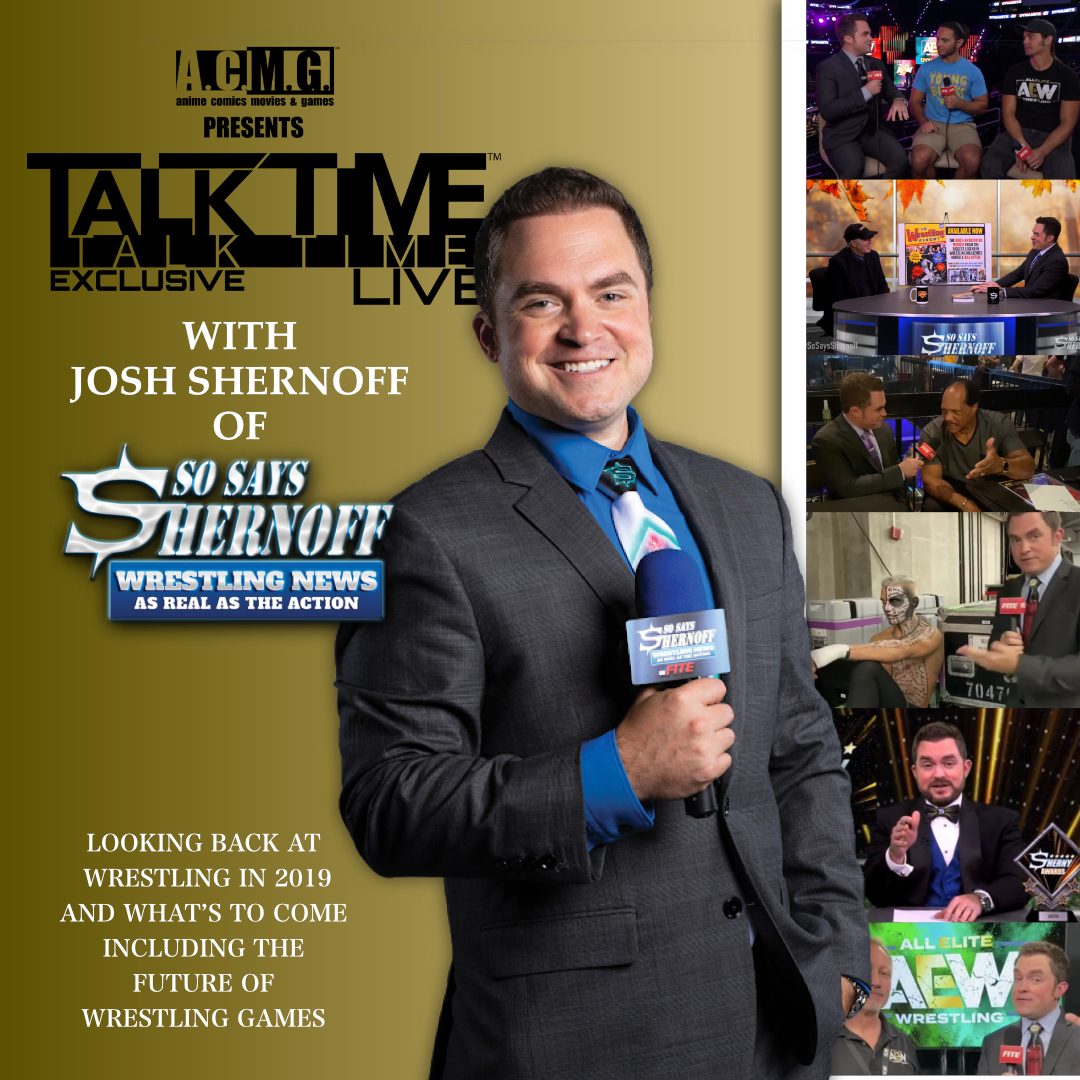 The first TALK TIME LIVE EXCLUSIVE Interview of 2020 sets off as we have FITE TV's Josh Shernoff of the wrestling talk show "SO SAYS SHERNOFF" and AEW PRE SHOWS to talk about the wrestling industry in 2019 as well as his rapid journey as a host and interviewer to many of today's hottest and legendary wrestling talent in the business.
We also get Josh's view and predictions on the industry heading into 2020 and beyond as well as the impact that wrestling games may have in the coming years.
All this and much more on this special episode of A.C.M.G. presents TALK TIME LIVE!