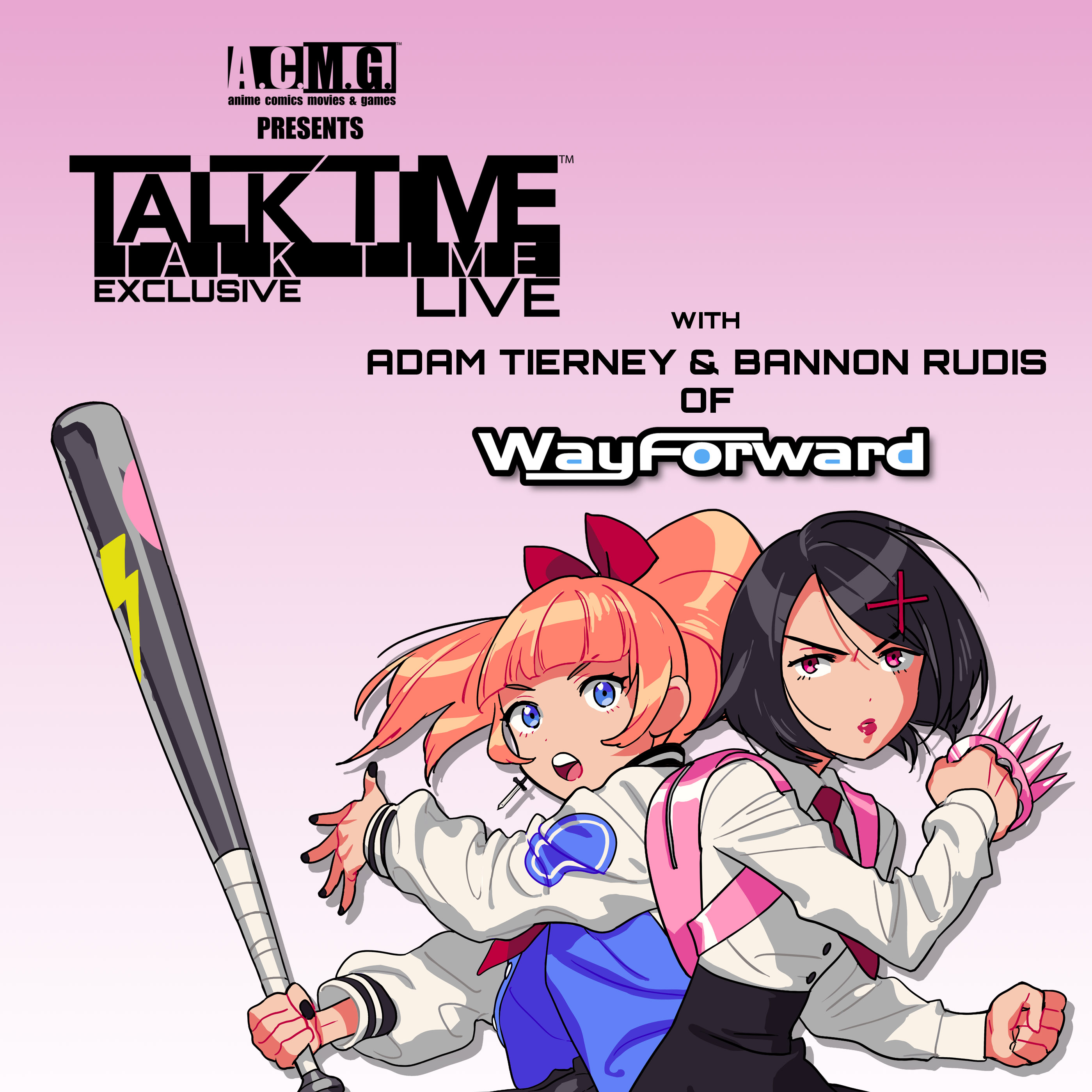 You played, praised, and enjoyed RIVER CITY GIRLS, now hear from two of the people behind the EPIC KUNIO-KUN spin-off of the RIVER CITY universe!
On this special edition of TTL EXCLUSIVE, we have WAYFORWARD GAMES director Adam Tierney and Assistant director Bannon Ridus to talk about the work behind this must-play title.
All this and more on this episode of A.C.M.G. presents TALK TIME LIVE!