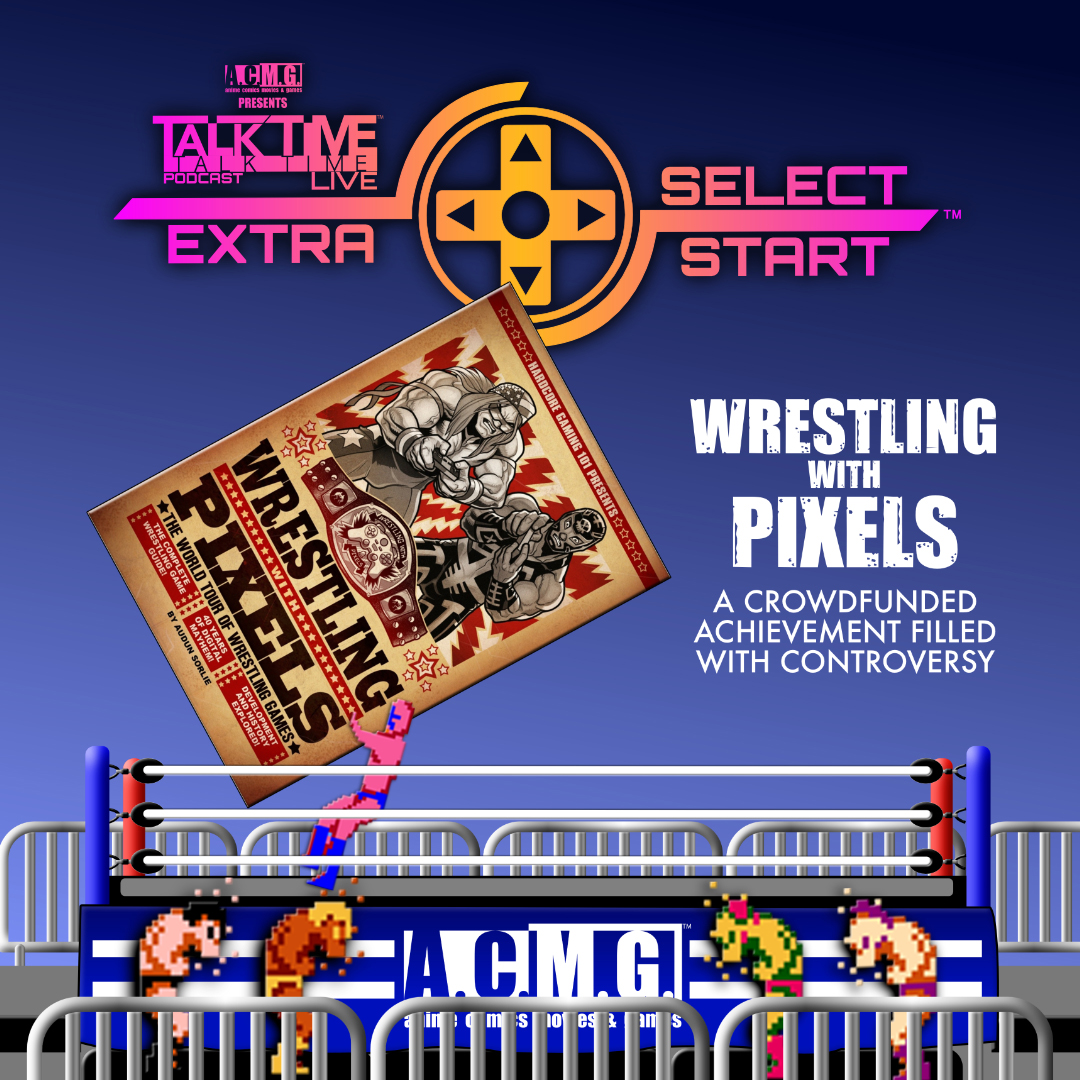 This week, we talk about Sony's reveal of the new PS5 controller.
Plus, I get the chance to check out the FIRE PRO WRESTLING WORLD EXPANSION story mode CHAMPION ROAD BEYOND.
Then, in the FINAL STAGE REVIEW, we go deep on the book WRESTLING with PIXELS "The World Tour of Wrestling Games" and talk about this crowdfunded achievement and the controversy behind it.
All this week as A.C.M.G. Presents TALK TIME LIVE EXTRA SELECT/START