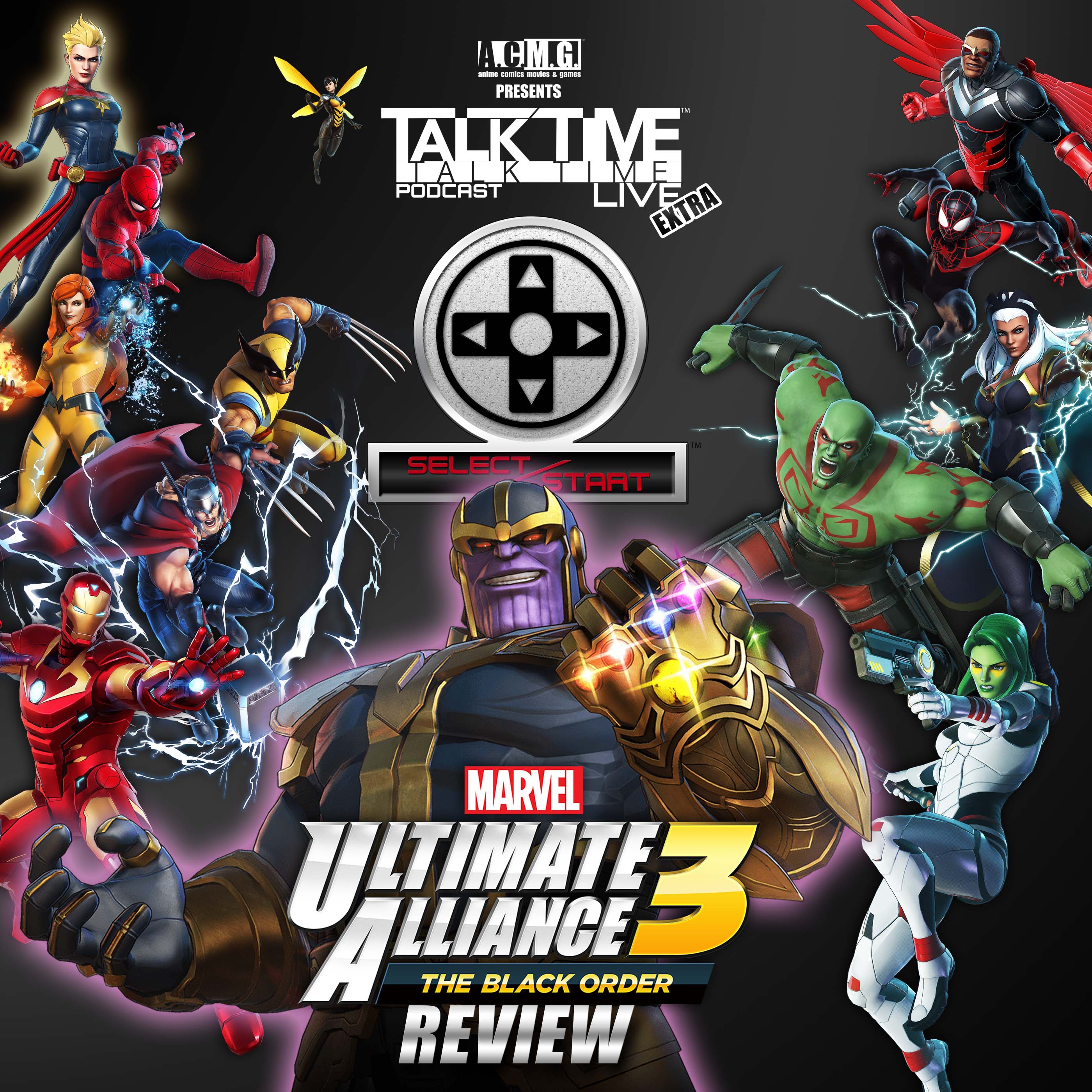 This week on SELECT/START we review the highly anticipated NINTENDO exclusive MARVEL ULTIMATE ALLIANCE 3: The BLACK ORDER for the Nintendo Switch. 
Did this game meet the hype of its announcement during last year's GAME AWARDS? Find out here as well as other news in the world of gaming.
All here in this episode of A.C.M.G. presents TALK TIME LIVE!