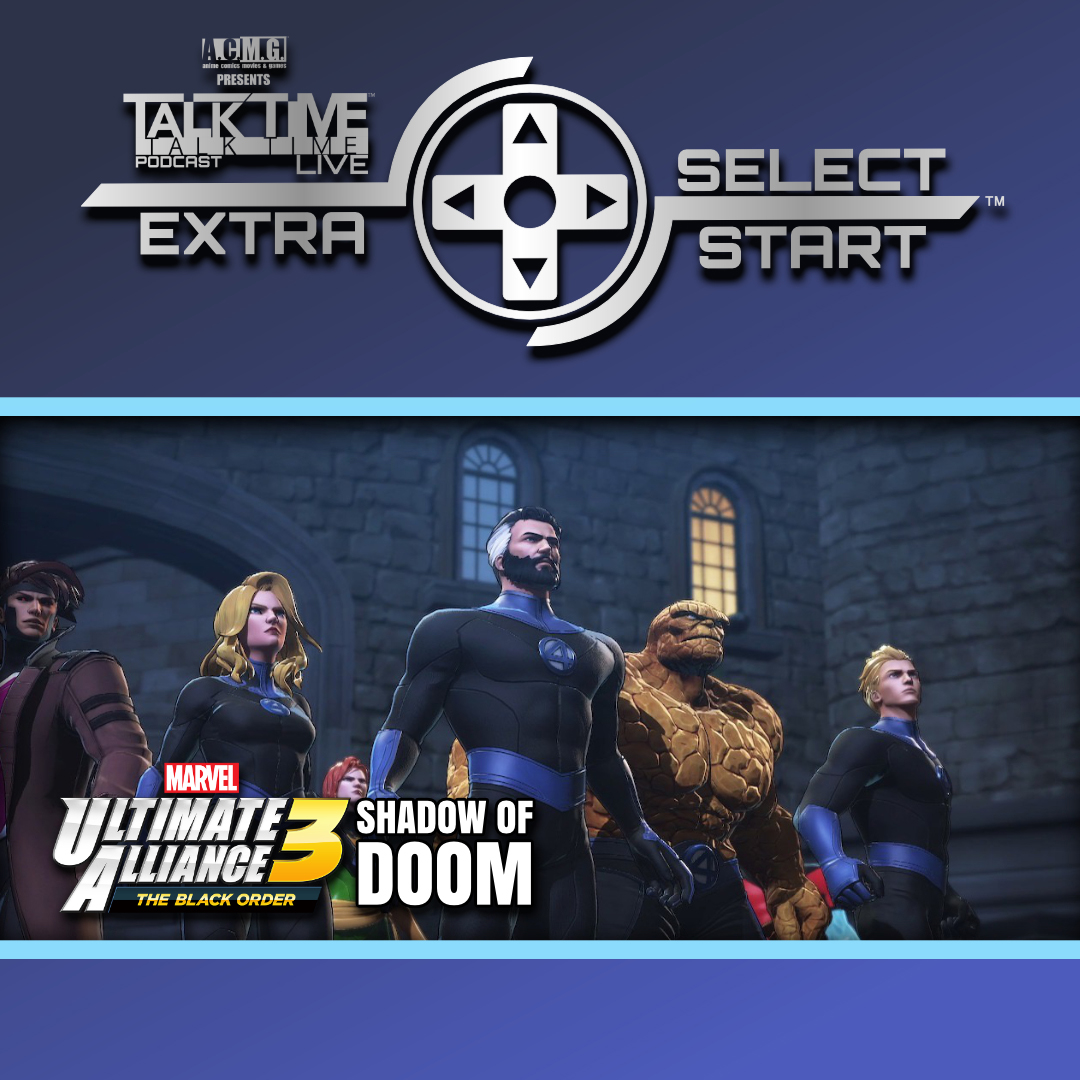 This week we rundown the games announced in the latest NINTENDO DIRECT MINI showcase video.
We also talk about CHAOS CODE -NEW SIGN OF CATASTROPHE- for the NINTENDO SWITCH.
Then, in our FINAL STAGE REVIEW, we talk about MARVEL ULTIMATE ALLIANCE 3: SHADOW of DOOM starring the FANTASTIC 4 and Dr. DOOM.
All this and more on this safe haven episode of A.C.M.G. presents TALK TIME LIVE EXTRA: SELECT/START