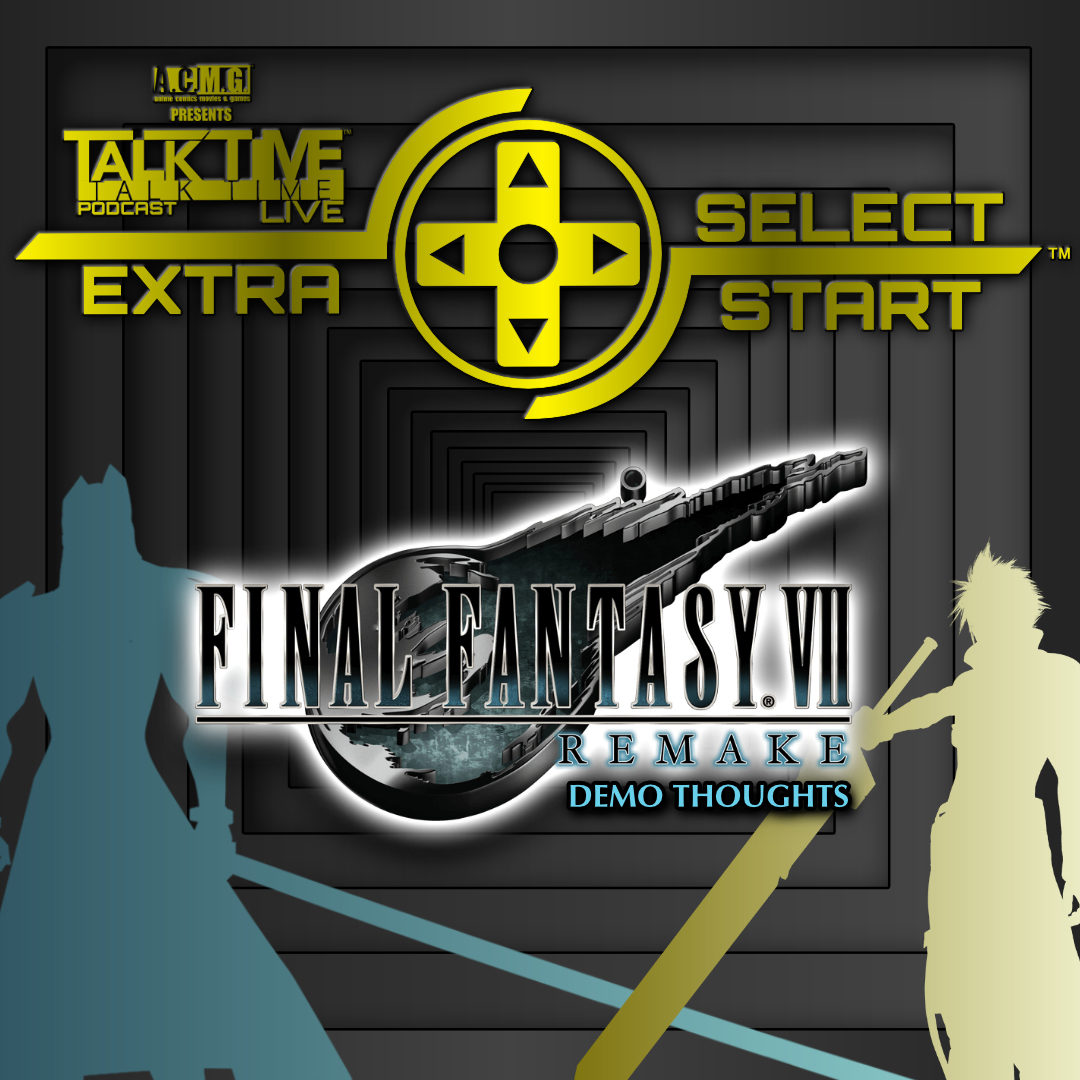 This week on SELECT/START fans finally got a taste of what to expect from the insanely anticipated remake of one of the greatest games of all time!
This week I give my thought on FINAL FANTASY 7 REMAKE DEMO that was released this week.
We also talk about comments from Cody Rhodes talking about the status of the upcoming AEW WRESTLING GAME at C2E2. 
PLUS: We get word on E3 and whether the event will continue despite the State of Emergency in Los Angeles. 
All this and more on this edition of A.C.M.G. presents TALK TIME LIVE EXTRA!