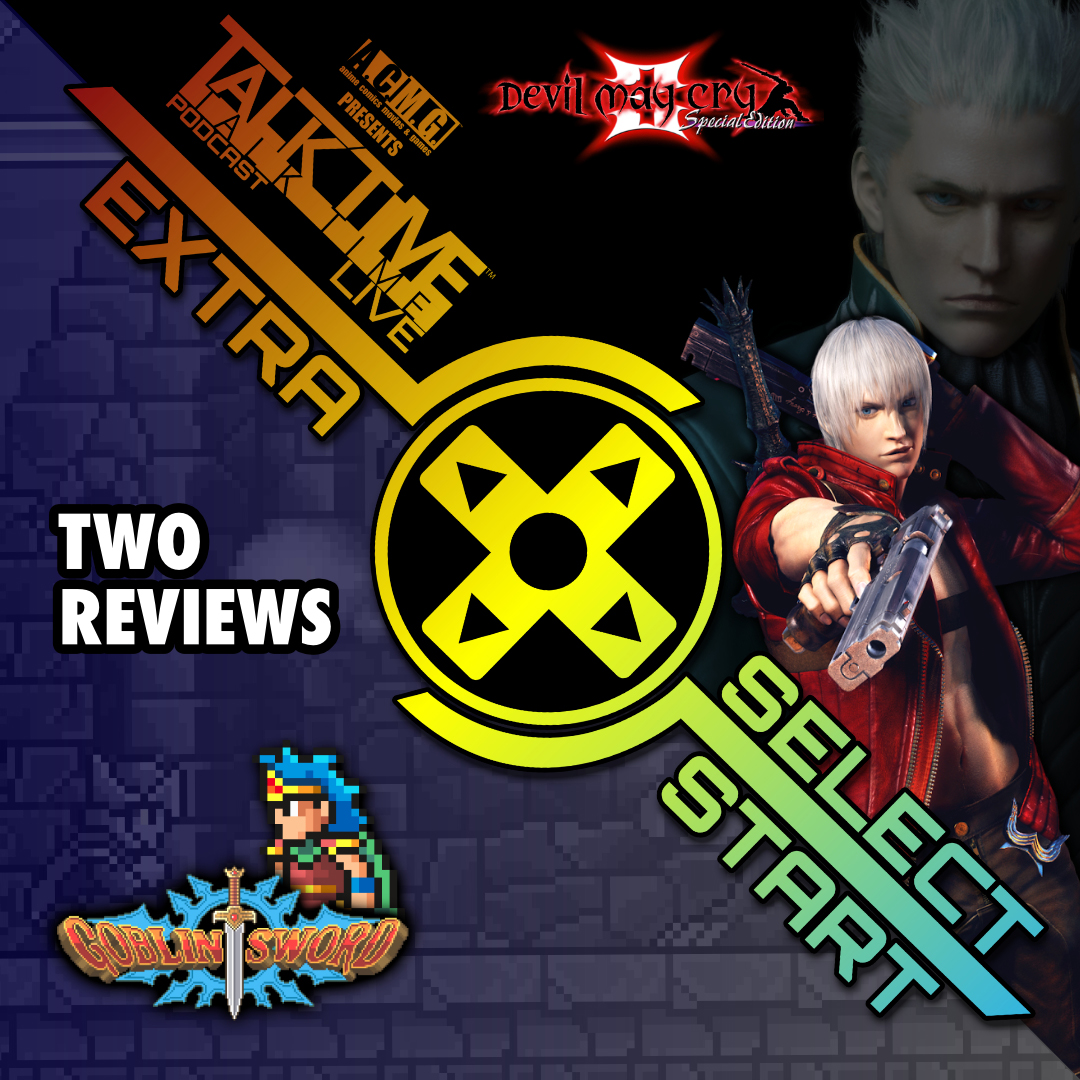 This week on SELECT/START we review DEVIL MAY CRY 3 SPECIAL EDITION on the SWITCH and the new 2D side-scrolling RPG adventure GOBLIN SWORD by developers Gelato Games.
We also talk about other news in the world of gaming including new releases coming and FINAL FANTASY 7 REMAKE rumored to be 100gbs and more.
PLUS: We announce the guest returning to TALK TIME LIVE EXCLUSIVE next week.
All this and more on this episode of A.C.M.G. presents TALK TIME LIVE EXTRA!!!