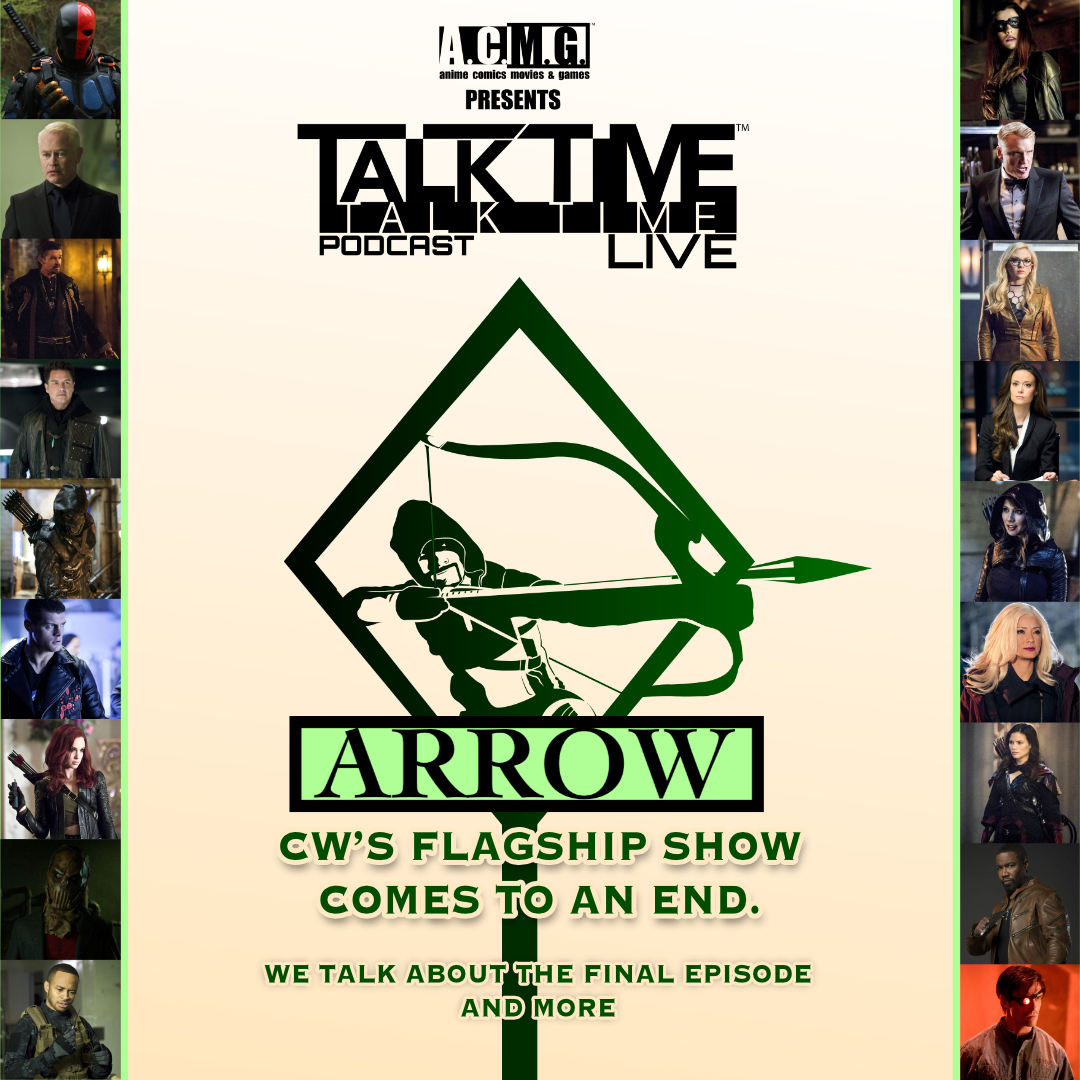 This week we say goodbye to 8 incredible years of a show that not only revitalized an entire network but created an entire universe of shows around it.
We rundown all of went down in the final episode of ARROW, as well as THE BIG, REVEAL that fans have been waiting for involving a beloved character on the show.
Plus news in the world of our favorite fandoms.
All this and more on this episode of A.C.M.G. presents TALK TIME LIVE!