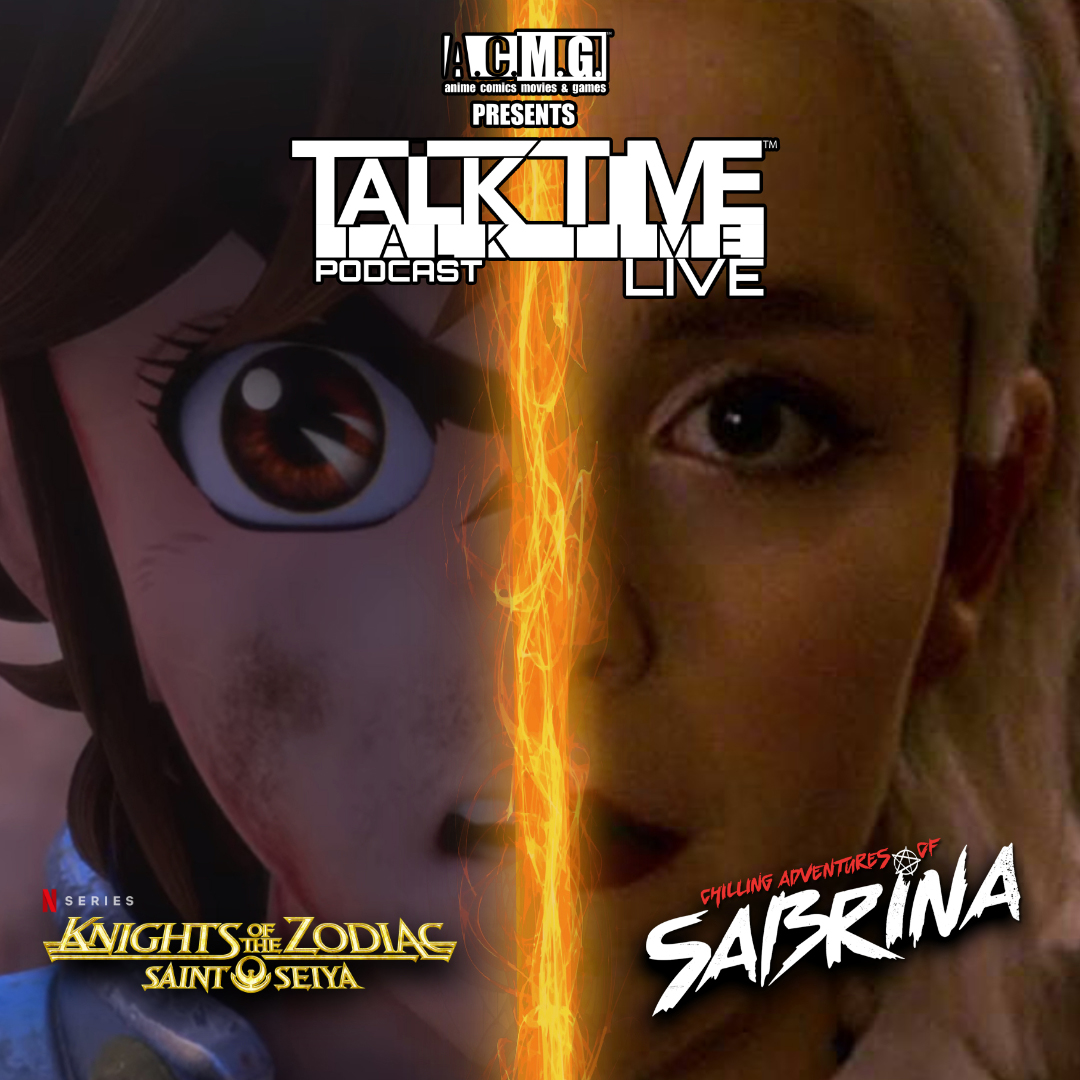 This week on a Netflix centric TALK TIME LIVE show we review the new seasons of Knight of Zodiac: Saint Seiya and Season 3 of The Chilling Adventures of Sabrina.
We also talk about the news in the world of A.C.M.G. including MEGA-RAN beating out OPRAH on Twitter, A new Nintendo theme park coming to Japan and Florida, and Netflix's new Witcher project.
All this and more on this edition of A.C.M.G. presents TALK TIME LIVE!