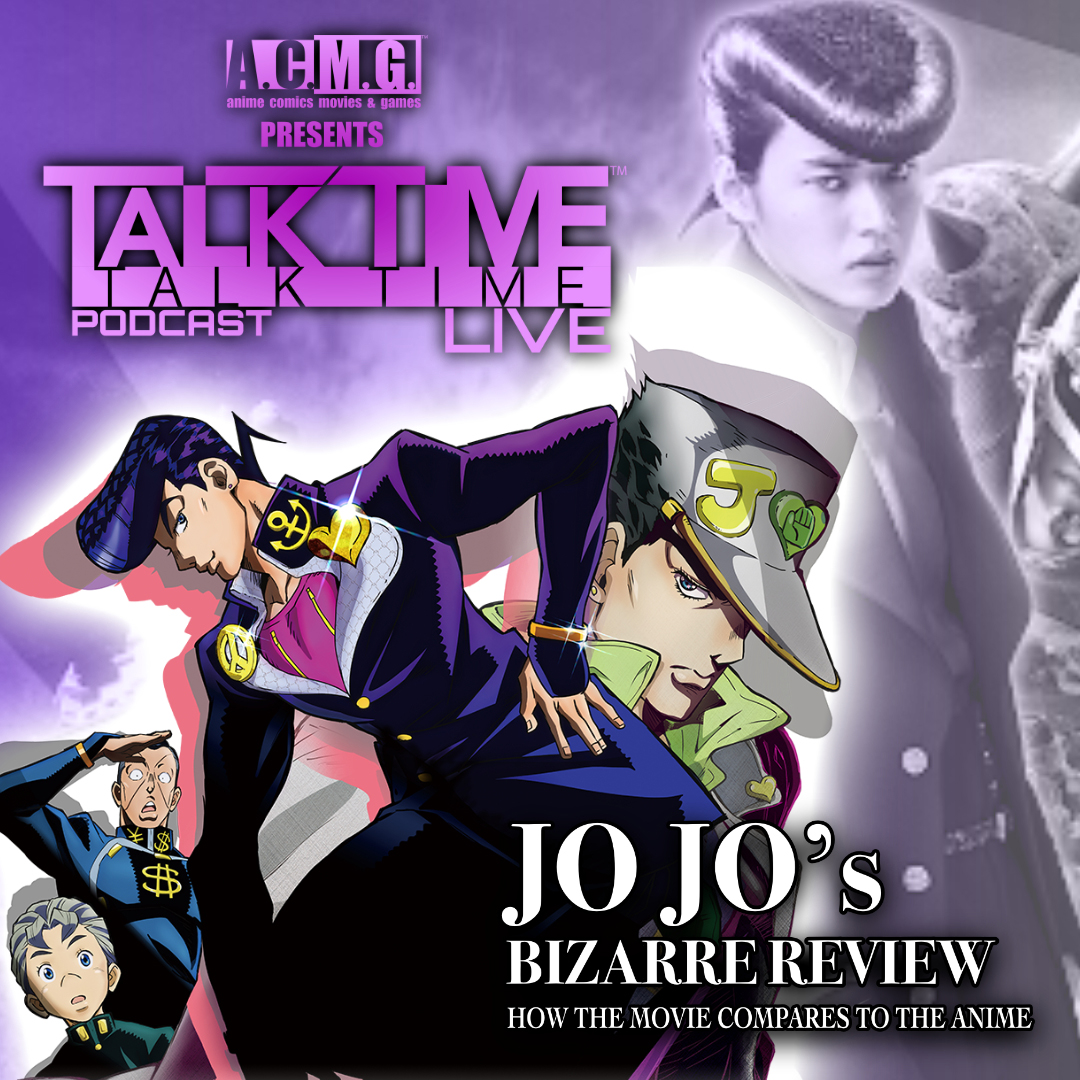 This week on TALK TIME LIVE we review VIZ MEDIA and WB JAPAN's latest live-action anime/manga movie JO-JO's BIZARRE ADVENTURE: DIAMOND is UNBREAKABLE which includes the main track by our very own MEGA-RAN.
How does this compare and contrast from the anime and manga? We talk about all of that here!
Plus news in the world of A.C.M.G. including thoughts on the "leaked" pics and video of The BATMAN in full gear, the announcement of a new TRANSFORMERS G1 series coming to NETFLIX as well as new TALK TIME LIVE EXCLUSIVE guest coming this week and much more.
On this episode of A.C.M.G. presents TALK TIME LIVE!