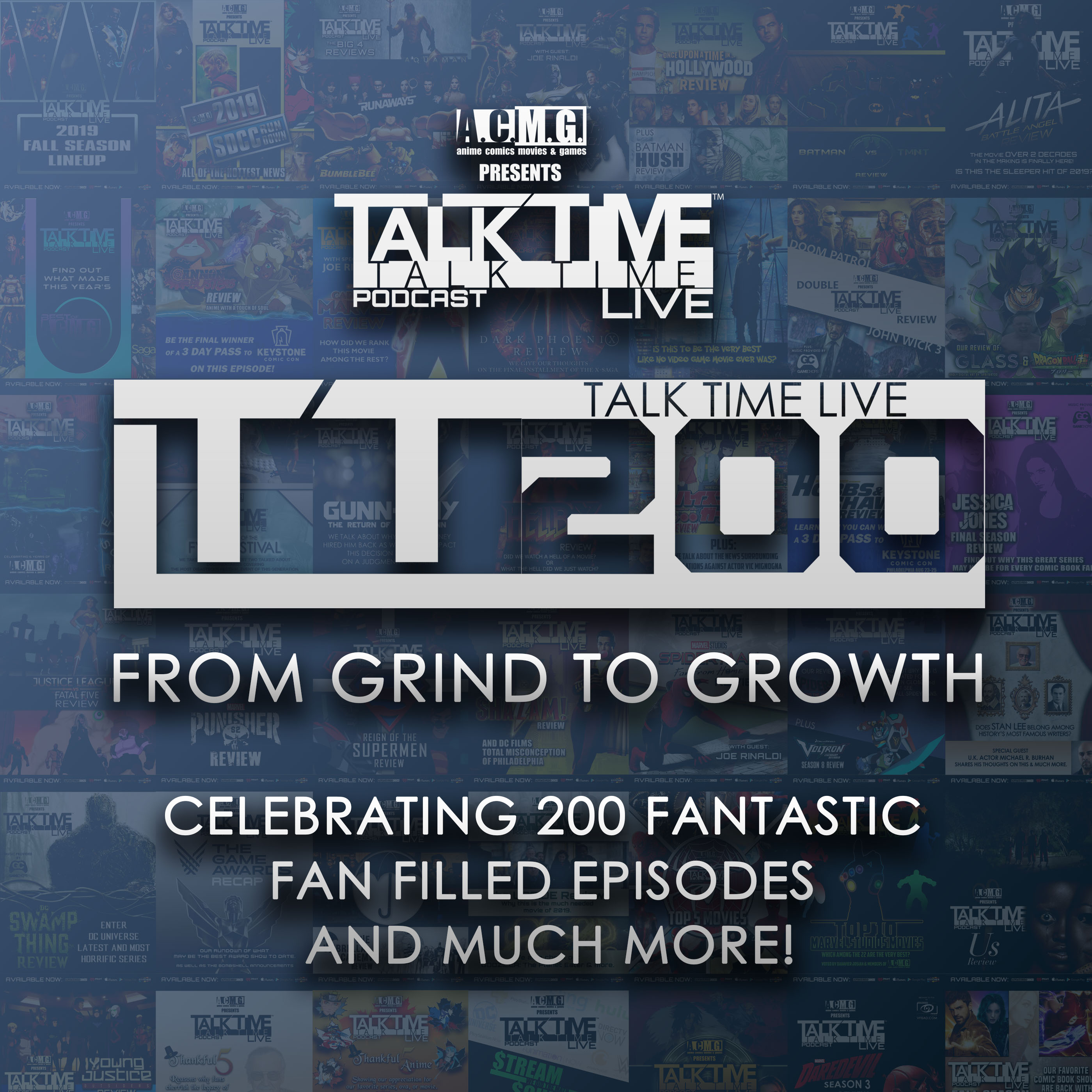 This week we celebrate the 200th episodes with a look back at the grind and growth of what has happened up to this point with the TTL podcast.
All of this plus what's new in the world of A.C.M.G. including James Gunn announcing the cast of the new SUICIDE SQUAD movie and yet ANOTHER REBOOT!!!!!
On this episode of A.C.M.G. presents TALK TIME LIVE!