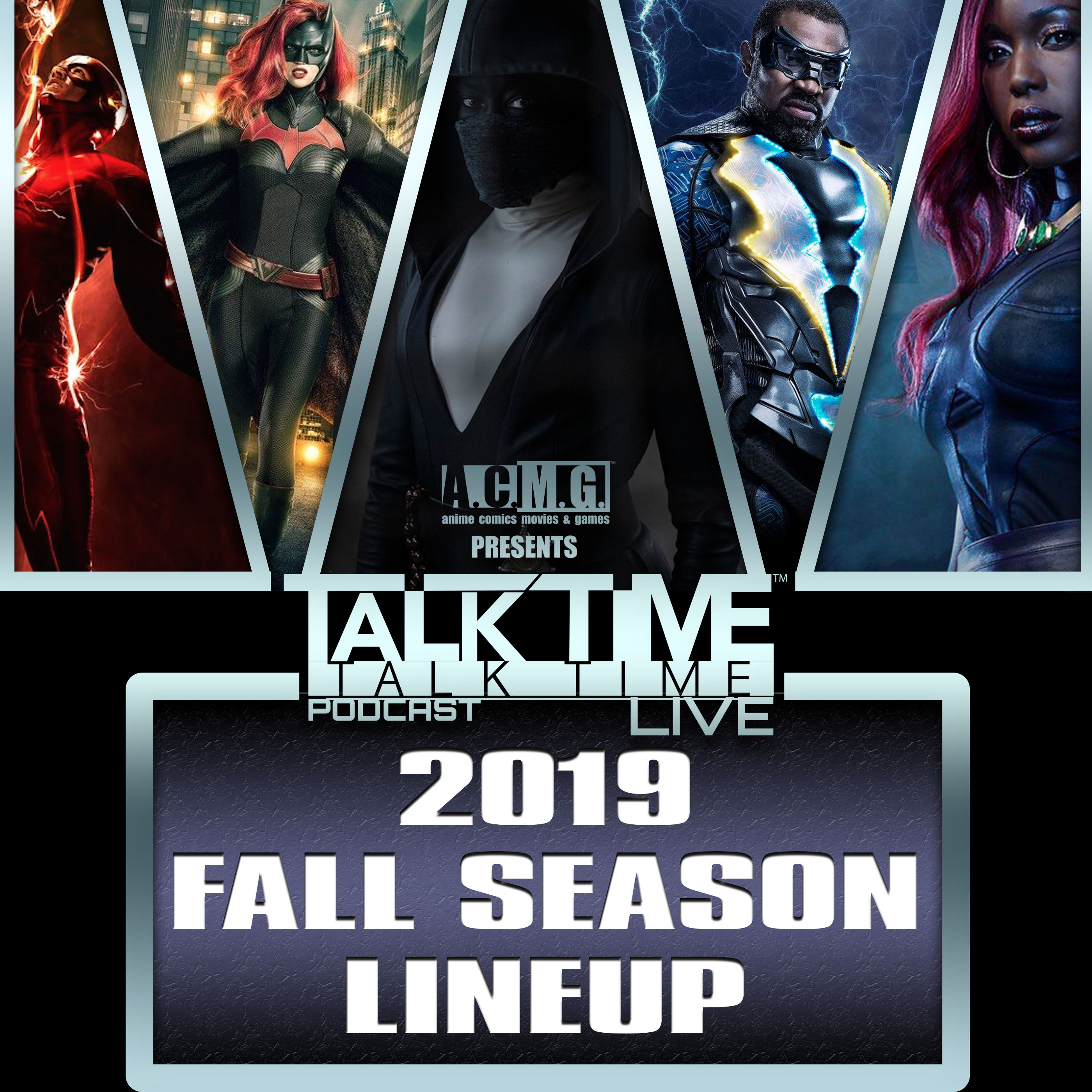 It's that time again!
Summer is over but the Fall is about to heat up with its new lineup of shows based on our favorite comics. This week we talk about what shows are coming out and what I am looking forward to seeing. 
Plus, all the news going on in the world of our favorite fandoms including thoughts on the trailer for BAD BOYS for LIFE and more on this episode of A.C.M.G. presents TALK TIME LIVE!