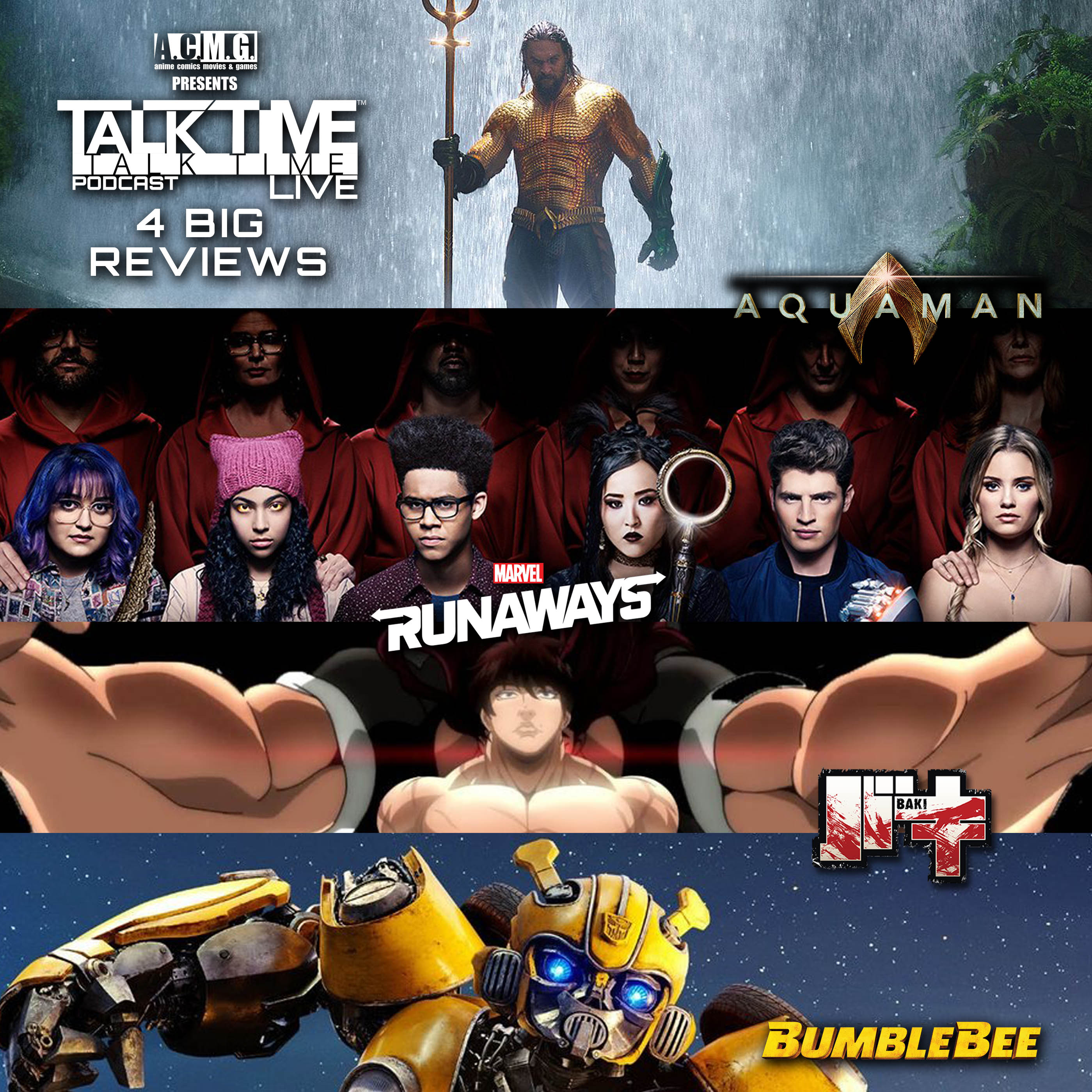 In the FINAL EPISODE of 2018, 
We have 4 BIG REVIEWS to talk about including BUMBLEBEE, AQUAMAN, BAKI (on Netflix), and season 2 of MARVEL'S The RUNAWAYS (on HULU).
Plus more news in the world of A.C.M.G. including ONE PUNCH MAN Season 2, SPIDER-MAN PS4: SILVER LINING, and much more on this Holiday episode of A.C.M.G. presents TALK TIME LIVE!